Infrared Mobile Drying Unit IR-EVO 041
The IR-EVO 041 has been specifically designed to optimize and speed up the Spot Repair operations of today's Bodyshops.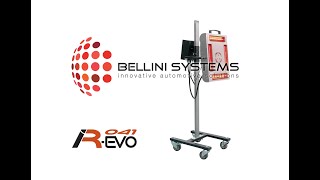 It is composed of a single Cassette which is mounted on a mobile stand, equipped with a manual control and with a temperature sensor (pyrometer) for proper and safe drying.
The Control Software ensures an optimal use of the drying power, significantly reducing the energy consumption.
The anti-glare ruby lamps are designed to not disturb the operator during use.